Charlie Munger: 9 Interesting Facts
Updated: Nov 1, 2022
Who is Charlie Munger and why should you care?
I'll start off by saying that Charlie is one of the most interesting and intelligent people I have ever come across while researching the world's best investors.
His legendary investing achievements along side Warren Buffet have made him billions but that is only one small piece of Charlie's story.
At 97 years of age, Munger is the epitome of the American dream but he has also seen the best and worst that humanity has to offer. Life did not give Charlie a free pass to fortune and success, far from it.
His achievements would be earned, not given, from the great depression, world war II, divorce, blindness and much more. Charlie never once took a step back or felt sorry for himself.
The fact that he became so successful in spite of so many hardships just adds to the man's character. If you're ever in a rough spot remember some of these lessons from the man with almost 100 years of experience.
What's up traders and investors? Today were giving you 10 Facts about Charlie Munger.
1 - Charlie overcame the great depression
USA, January 1st, 1924
Charles Thomas Munger was born in Omaha Nebraska, January 1st, 1924
He was from a line of well respected family members. His father, Alfred Case Munger a well-Known lawyer in the state.
His grandfather Thomas Charles Munger a self-educated man who became a district court judge and state representative.
From the get-go Charlie had a mind for business quickly he learned the value of exchange. By the age of 7 he would raise and trade hamsters with children in his local neighbourhood, usually getting the ones with the patterns he wanted.
As a child he would read as much as possible. On Christmas his parents would give him books, Charlie would try to get through them by the end of the night.
Charlie was smaller than most kids for his age, he wasn't very good at sports either due to his small stature this was another reason for Munger to rely on his quick wit.
It's October of 1929, Charlie is 5 years old when the worst economic downturn in the history of the industrialized world hits the U.S. economy.
The Great Depression
This period coined the "The Great depression" for reasons you will soon see. Starting in October 1929 this depression would last for 10 years and was million of people lose there jobs and thousands left starving.
Let me give you an idea of what happened America during this period.
· Stock market crashed
· America goes into ordinary recession 1929
· Situation gets considerably worse by 1930
· Industrial production falls 47%,
· Gross domestic product (GDP) Falls 30%
· Wholesale price index falls 33%
· Unemployment exceeded 20%
· Average yearly income drops by one-third
To put this in perspective the 2008 "Great Recession" saw a GDP which fell 4.7% and an unemployment rate that stayed below 10%.
Makes you feel we where lucky looking at the number's above.
During this economic downturn every one in a family worked Charlie was no exception. He found a job working 10 hours per day for $2 a day at Ernest Buffet's grocery store. (One of those Buffet's!).
As the twenties came to an end the United states was able to rebuild after considerable economic and government reforms.
At school Charlie would argue with his teachers ideas and he was known for quick one liner comebacks. By age 12 he was showing considerable aptitude for mathematics and was accepted into the University of Michigan at age 18.
This didn't last long, in 1943, Charlie decided to drop out of university on his 19th birthday. Pearl harbour was recently bombed war was coming, Charlie joined in the U.S Army Air Corps in the war against the Axis.
World War II
Charlie started to move up the military ranks becoming Second Lieutenant. When he was given a standard "Army General Classification Test" it was found he possessed a considerably high IQ.
Once his talents were recognized he would be ordered to study meteorology, this would mean Charlie learning physics. Learning this new skill would teach Charlie how to think like a physicist, this taught him about the importance of fundamentals.
Physicists are carful not to fall in love with their assumptions, they dont trust in ideas, only results.
"Without numerical fluency, in the part of life most of us inhabit, you are like a one-legged man in an ass-kicking contest"-Charlie Munger
This mindset towards fundamentals later propelled Munger and Buffets investment careers to legendary statue.
After the wars end in 1945 Charlie left his military career to further his thirst for knowledge. In a later interview Charlie summed up his military year by saying.
"Playing poker in the Army honed my business skills … What you have to learn is to fold early when the odds are against you, or if you have a big edge, back it heavily because you don't get a big edge often." - Charlie Munger
Harvard Law
After he left service in 1945 he could have taken time off, maybe even slowdown, but not for Charlie boy! Without wasting any time, he enrolled in Harvard Law School where he would quickly prove himself earning magna cum laude (Top 2%) with a J.D. in 1948.
2 - Charlie Had a Considerable Desire to be Rich
Once graduating in law Charlie spent no time getting to work joining Wright & Garrett law firm, with a starting salary of 275$ a month which was a tasty amount of money for the time.
While working in law during the 1950's Charlie was noticing that the truly wealthy people around him were business owners.
Charlie was always interested in becoming wealthy and for the right reasons he wanted freedom, he said this in his bio.
"Like Warren, I had a considerable passion to get rich, not because I wanted Ferraris, I wanted the independence. I desperately wanted it."- Charlie Munger
His first investment came while doing legal work for a small transformer manufacturing company Ed Hoskins in Pasadena, Texas.
Munger saw potential in the company and had a good relationship with the staff. In his own words
"I was about to enter the freeways and thought, I like this company why am I being so shy? I did a U-turn, walked back into the building. I said, well I really like working for your guys, you're just the kind of people I like doing business with"-
Charlie then invested most of his saving and even borrowed money to invest, this investment would give Charlie a crash course in business management.
Early on he was forced to step in and restructure the company when it began to run into roadblocks. Charlie talked about this in his Biography "Damn Right" saying
"That was a bad business when the war was over… It was a lot of struggle, a lot of nerve pain. We damn near lost everything. We finally made it work out, but not fabulously. But we got a very respectable return on our investment eventually." - Charlie Munger
He carried on saying
"The difference between a good business and a bad business is that good businesses throw up one easy decision after another. The bad businesses throw up painful decisions time after time."- Charlie Munger
He still managed to make 300% profit on his initial hundred thousand investment, not bad I for a noob I say.
He decided to move his family and relocated to California and soon after moved into real-estate business where he would make his first million.
Munger realised that California was a gold mine of opportunity. In the 1960's California was the second fastest growing state in America.
In 1961 he met a man by the name of Otis Booth a fellow lawyer, soon the two soon became good friends and business associates.
Otis inherited land from a relative he came to Charlie looking for advice on how to use it. Munger insisted hey somehow develop the land eventually deciding to build apartments blocks.
Otis agreed and by 1967 the two had made 500% on their initial $100 thousand investment. Charlie and reflected on his real-estate adventures with Otis saying
"Lush landscaping that is what sells. You spend money on trees, and get back triple"-Charlie Munger
He went on to say
"When it was over, I had $1.4 million as the result of my real estate involvement," said Munger. "That was a lot of money at that time... I did a total of five projects, then stopped." - Charlie Munger
This friendship caused them to co-found their very own law firm Munger, Tolles & Olson LLP which is still in business to this day!
Just because Charlie was now a successful lawyer/real estate developer did not mean Charlie was quitting his day job, no sir part of his philosophy is to always have a plan B.
He would continue his career in law throughout the 1960's alongside his other ventures until 1973.
It was in 1962 when Charlie would seriously start his investing career. He used his previous business connections to create Wheeler, Munger, and Company. This was a brokerage firm that had a seat in the Pacific Coast Stock Exchange.
"Munger's investment partnership generated compound annual returns of 19.8% during the period of 1962-75 period compared to a 5.0% annual appreciation rate for the Dow." - Warren Buffet
3 - He is Warren Buffets Partner in Wealth
The legendary friendship between these two titans of investing started long before the famous 50+ reign of Berkshire Hathaway.
Neither would realize it but their paths had crossed back in the 1930's, remember Buffet's grocery store we mentioned?
The owner of the store was none other than Warren Buffets grandfather Ernest Platt Buffet. the two never formally met at the time as Charlie was six year's older than the younger Warren.
In 1959 a mutual friend from their hometown would introduce the pair while Charlie was in Nebraska to bury his late father Alfred.
They immediately became friends through their shared experiences growing up in Nebraska and working at Buffets grocery store.
"We went to dinner and in five minutes, Charlie was rolling on the floor laughing at his own jokes and I was doing the same thing. The main thing we learned from the grocery store is we didn't want to work in a grocery store" Buffett told CNBC
Warren and Charlie remand close using a "buddy system" advising each other before making big investments during the 60s & 70s.
Charlie closed the doors to his brokerage firm Wheeler, Munger, and Company in 1975 after two year's of market recession from 1973 an 74.
He decided to devote more time to his day job at the firm, but Warren would keep nagging Charlie. Insisting that his talents would be better put to use in Berkshire not practicing law.
Charlie eventually agreed with the Oracle of Omaha and decided to take his old friend up on his offer.
He joined Berkshire Hathaway as its new Vice president in 1978. The alliance between the two was now set.
This would kick off the greatest investment partnership the world had ever seen.
In 1984 Munger become CEO and Chairman of the board Wesco Financial Corporation while maintaining his position at Berkshire.
Wesco Financial is a subsidiary of Blue Chip Stamps which was slowly bought out by Berkshire starting in 1970, Warren purchased the 40% remaining shares in 1983.
Blue chip stamp have their own wild story worth reading if your interested.
"Charlie recognized Warren's genius before anybody. If I had… listened to Charlie about Warren I'd be a lot richer now." — Al Marshall, Munger's investment partner"
Munger and Buffet have both stated that in 40+ years of working together and 60+ years of knowing each other they have never had an argument.
This is not to say the two don't disagree as Buffet puts it
"We are strong-minded, we disagree on a few things," Buffett said. At the same time, though, We agree on most things and we have a great time together." -Warren Buffet
He went on to say
"We've got an extremely good partnership and business is more fun — just as life is more fun — with a good personal partner and to have great business partner," Buffett said. "You know it's just — we've accomplished more but we've also had way more fun." - Warren Buffet
It seemed a bit overpowered that these two joined forces, it's like Thor and Hulk deciding they're going to join forces and smash. The investing game didn't stand a chance.
But there was no secret in their success, there philosophy would be simple, as Charlie put it
"It is remarkable how much long-term advantage people like [Warren Buffett and myself] have gotten by trying to be consistently not stupid, instead of trying to be very intelligent." — Charlie Munger
4 - Charlie's company has the most expensive share price, EVER!
That's right you guessed it Buffet and Mungers Berkshire Hathaway is currently the most expensive stock in the world. Berkshire Hathaway Class A is trading at $380,001 per share.
Compared with $254 for their Class B shares, so what is the difference between the two shares you might ask?
Class B shareholders have 1/10,000th of the voting rights of a Class A shareholder since each Class A share represents a larger piece of the Berkshire Hathaway.
Let me just give you an idea of how successful this investing partnership became, imagine you put $50,000 in Berkshire back in 1967.
Are you ready?
I seriously don't think you're ready for this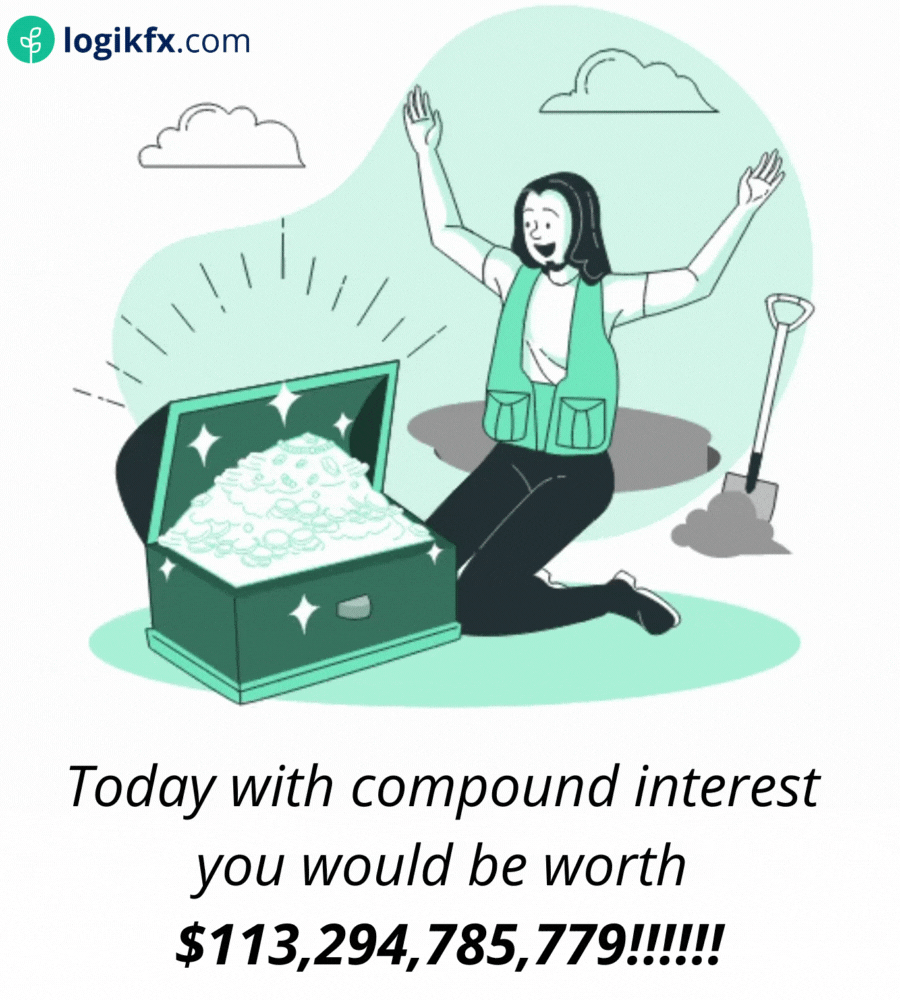 Jesus, Mary and Joseph in Jerusalem that's some return on your investment!
Now what does Buffet and Munger look for when acquiring stock or a new company?
First up they don't like sitting at their desks waiting for the perfect businesses like venture capitalists. They scrounge around high and low until they find no-brainers to invest in.
To add to this the company and its product still isn't enough, they need to admire the founders and what they have done with their lives before considering a deal seriously.
Another policy they preach is minimal interference once acquiring a company.
Most of the time the founders of these companies stay in their current roles. It's pretty much business as usual before and after acquisition.
Here's a quick list of the companies the two would invest heavily in
1979 - Precision Steel
1983 - 90% of Nebraska Furniture Mart for $60 million
1986 - 100% of Fechheimer Brother for $315 million
1988 - 80% of Borsheims Jewellery
1991 - H.H. Brown
1992 - 82% of Central States Indemnity
1995 - 100% of GEICO for $2.76 billion
1996 - Flight Safety International for $1.5 billion
1998 - 100% of General Re for $22 Billion
1999 - MidAmerican Energy for $1.25 Billion
2000 - Johns Manville Corp for $1.8 Billion
2003 - Clayton Homes for $1.7 billion
2005 - 100% of Iscar for $6.05 billion
2009 - 100% of Burlington Northern Santa Fe for $44billion
2011 - 100% of Lubrizol for $9.7 billion
2013 50% H.J Heinz for $12.25 billion
2014 - Duracell for $4.7 billion
2015 - Precision Castparts for 37.2 billion
And the list goes on and on!
Seriously I left out half of the acquisitions from this list and only focused on the big ones.
As you can see from the list when Warren and Munger find a deal, they go all in there's rarely half measures taken with these two.
Ever wondered how hedge funds trade FOREX? Logikfx writer Mark Wilson has you covered with his 3 Step Guide to Global Macro Trading.
5 - His Networth Exceeds 2 Billion Dollars
So how much is Charlie boy worth as of 2021?
Forbes estimates Charlie is currently worth $2 billion! That is certainly not bad, but this number is interesting as Warren Buffet his partner is currently worth 75.5 Billion.
How can it be that one is so vastly wealthier than the other?
Well have you ever heard of compound interest?
Basically, the more money you have the more interest you can accumulate on that wealth. Think about it as "interest on your interest" The longer you allow money to grow the more interest you will get the following year.
Now the difference between Charlie and Buffet is, Charlie has eight children while Warren only has three.
When you add in that Charlie started giving away huge amounts of wealth to family and philanthropic causes long before Buffet, it makes perfect sense why Charlie's wealthy is significantly lower.
Charlie see's no point in holding onto such vast amounts of money, also he is completely aware at 97 that there is simply no need for him to keep that much.
This is not to say Warren Buffet does not help good causes he has actually given more to charity than Charlie, but the difference is "compound interest".
Warren started withdrawing money much later than Charlie, which allowed his wealth to compound to the point where he has an ungodly amount of spare cash available.
6 - He Struggled with Personal Relationships
We have learned about the education and business side of Charlie but who is the man behind the company?
His personal life is a story of great achievement and terrible tragedy.
Remember after the war when Charlie left the service and then went to study at Harvard Law? This would be where Charlie met his first wife Nancy Huggins, the sister of his college roommate while in university.
They tied the knot in 1945 and went on to have three children.
The marriage lasted 8 years and ended in divorce, back in the 1953 divorce was highly stigmatised practice.
Charlie lost everything in the separation including the house and all his capital up to that point. But he didn't give up he worked like a mad man to recover what he had lost.
This was unfortunately just the start for Charlie, the real problems had only begun. One year after the divorce Charlies youngest son Teddy would be diagnosed with Leukaemia.
Leukaemia is a cancer of the blood and in the 1940s it was highly untreatable. Charlie scoured the medical community desperately searching for a cure for 8-year-old Teddy, but none could be found.
All he could do was watch as Teddy slowly faded away. As there was no medical insurance at this time in history Charlie paid for all medical expenses out-of-pocket.
According to his friends,
"Charlie would visit his dying son in hospital every day, holding him for a while, then go walking the streets of Pasadena crying."
Teddy would pass away at age 9 leaving Charlie in a deep sea of depression, I don't even want to imagine what this must have felt like.
At 31 years old Charlie was divorced, penniless and burying his youngest son.
Charlie would reflect on this tragedy saying
"Generally speaking, envy, resentment, revenge, and self-pity are disastrous modes of thought. Self-pity gets pretty close to paranoia…Every time you find you're drifting into self-pity, I don't care what the cause, your child could be dying from cancer, self-pity is not going to improve the situation. It's a ridiculous way to behave." - Charlie Munger
He continued
"Life will have terrible blows, horrible blows, unfair blows, it doesn't matter. Some people recover and others don't. There I think the attitude of Epictetus is the best. He thought that every mischance in life was an opportunity to behave well. Every mischance in life was an opportunity to learn something and that your duty was not to be immersed in self-pity, but to utilize the terrible blow in a constructive fashion. That is a very good idea."- Charlie Munger
The mental fortitude Charlie Munger possess is something to be inspired by. How many people would have turned to alcohol or drugs to cope in this situation? I can't honestly say I would have handled it with the same amount courage and logic.
In 1952 Charlie would undergo a failed cataract surgery that forced him to remove his left eye due to severe pain.
Doctors would tell him his remaining eye could suffer from the same condition. Charlie would begin taking braille lessons soon after, but luckily his right eye vision remained stable.
Charlie would marry again this time to Nancy Barry in 1956, they would go on to have four children together. He would also adopt Nancy's two children from her previous marriage.
Their marriage lasted 54 years until Nancy's passing in 2010, his first also called Nancy wife passed away in 2002. I suppose these are the things that happen with when you live 97 years on this earth.
In terms of Philanthropic work Charlie has donated millions to universities and Scientific centres, about $500 million. For a full break down check out the link.
Did I mention that Charlie is also an Architect? He's done everything else why would you be surprised now.
In 2013 Munger designed himself and paid for 600 "state of the art" residences for students at the University of Michigan.
7 - Munger Isn't a Crypto Fanboy
So, what is Charlies take on modern brokers, tech companies and crypto currencies?
Bitcoin
Let's start with bitcoin shall we, what does Charlie think of Bitcoin as a currency? Back in February 2021 he said this during a daily journal interview
"I dont think Bitcoin is going to end up the medium of exchange for the world. It's too volatile to serve well as a medium of exchange"- Charlie Munger
He added
"I don't think I know what the future of banking is, and I don't think I know how the payment system will evolve," he said. "I do think that a properly run bank is a great contributor to civilization and that the central banks of the world like controlling their own banking system and their own money supplies."- Charlie Munger
Robinhood
February 24th, 2021 Charlie was asked what he thought of modern brokers like Robinhood, this is what he had to say
"It's most egregious in the momentum trading by novice investors lured in by new types of brokerage operation like Robinhood and I think all of this activity is regrettable,"- Charlie Munger
He went on to say
"No one should believe Robinhood trades are free, the frenzy is fed by people who are getting commissions and other revenues out of this new bunch of gamblers."- Charlie Munger
Tesla
In 2020 Charlie said this about Elon Musk an Tesla while talking to CNBC
"My thoughts are two. I would never buy Tesla, and I would never sell it short"
Charlie's referring to a technique investor's use to bet that a stock will decline, he continued
"I have a third comment, never underestimate the man who overestimates himself, I think Elon Musk is peculiar and he may overestimate himself, but he may not be wrong all the time."
He continued
"I want the guy who understands his limitations instead of the guy who doesn't. On the other hand, I've learned something terribly important in life…These weird guys who overestimate themselves occasionally knock it right out the park."
As you can see Charlie doesn't trust modern tech in the same way he would about traditional businesses, this is because Charlie sticks inside his "circle of competence".
This idea is a key point in how successful he has been throughout his investing career, to learn more about what your circle of competence!
8 - He Holds 5 Key Life Lessons
Let's hear some life advice from the man that's seen it all shall we? Let go with five lessons from the master
Number 1
"Envy is a really stupid sin because it's the only one you could never possibly have any fun at. There's a lot of pain and no fun. Why would you want to get on that trolly?"
Number 2
"There is no way you can live an adequate life without making many mistakes"
Number 3
"I would argue that passion is more important than brain power"
Number 4
"Do the best you can do. Never tell a lie. If you say you're going to do it, get it done. Nobody cares about an excuse."
Number 5
"You'll do better if you have passion for something in which you have aptitude. If Warren Buffet had gone into ballet, no one would have heard of him."
9 - He's an Author of Great Investing Books
If you consider yourself an investor and you have never heard of "Poor Charlie's Almanack" then please slap yourself in the face and go read it.
From 1733 to 1758, Ben Franklin dispensed useful and timeless advice through "Poor Richard's Almanack". Then Charlie Munger stepped forth.
This compilation of speeches and talks by Charlie Munger is a treasure trove for new and long-time investors, heck even just the advice on life makes it worth a read.
Good investing skills are useful in every part of life not just stocks, no man sums this up better than Charlie.
Warren also played a considerable role in the book chiming in here and there with his own take on Charlie throughout the years.
10 - Investing Tips from The Master
Here we will go through seven of my favourite Charlie Munger investing quotes.
Number 1
"The big money is not in the buying and selling, but in the waiting"
Number 2
"A great business at a fair price is superior to a fair business at a great price"
Number 3
"It takes character to sit with all that cash and to do nothing. I didn't get to where I am by going after mediocre opportunities"
Number 4
"Invest in a business any fool can run, because someday a fool will. If it won't stand a little mismanagement, it's not much of a business"
Number 5
"You need patience, discipline, and agility to take losses and adversity without going crazy"
Number 6
"We have three baskets for investing: yes, no. and too tough to understand"
Number 7
"Live within your income and save so that you can invest. Learn what you need to learn"
Charlie has quoted many Stoic philosophers over the years such as Epictetus, Seneca and Marcus Aurelius.
We can clearly hear their influence when he speaks, may we get many more years of wisdom from Charlie, because when an old man dies a library burns.
Check out our Logikfx video on the third richest man in the world and Charlie Mungers right hand man Warren Buffet.
Conclusion
I hope you enjoyed reading about the man Charlie Munger as I did writing about him, few men capture so much success in their lifetime. From the depression, world war II, education or investing Charlie always takes a challenge head-on without making excuses. He recognizes his weaknesses and focuses on his strengths which is key to making smart investments. What did you find interesting about Charlie's story? Let me know in the comments section below!
Please like and share the article if you feel someone else could benefit from Charlie's story, thanks and we'll see you next time!
Still learning how to trade?
Learn through Logikfx Investment and Trading Academy (LITA) and take the first steps into growing your value as a trader with our free online courses, webinars, seminars. All from a small team of highly skilled traders with over 15 years' experience in the financial markets. Learn how to make money trading forex, alongside the best ways to manage your risk through a proper trading journal, and sensible approaches to setting a stop loss (that doesn't get hit)!
Already know how to trade?
Save hundreds of hours each month on trading technology, analysis and research using Logikfx's Macro Technology in the LITA Portal. Computing thousands of fundamental reports for over 23 economic regions, you'll know accurate currency strength at the click of a button.